Starting in iClip 5.1.4, you can use alternate skins!
Just download a skin and double-click it in Finder to have iClip automatically apply the skin. Switch between skins in the iClip Preferences.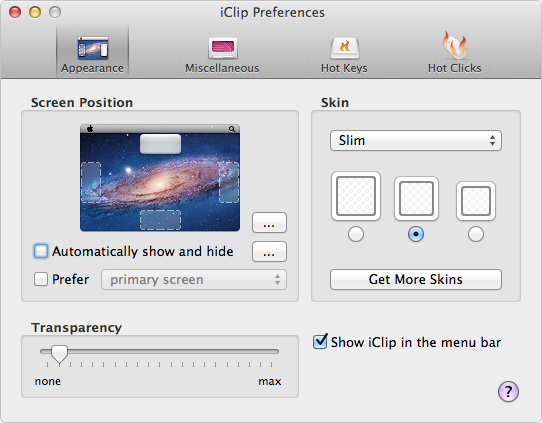 Slim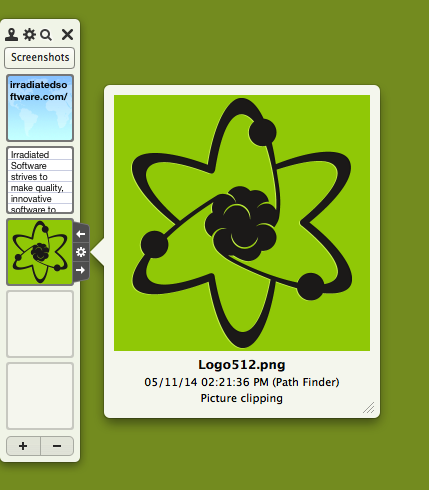 A nice, flat skin designed to match the look of OS X 10.10 Yosemite, but still looks great on any version of OS X.

Slim (tinted)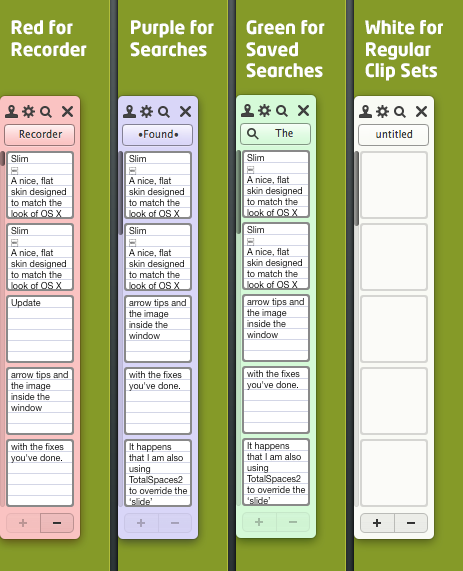 A nice, flat skin designed, but with tinted backgrounds to help you quickly identify the type of clip set you're working with.